Peddie Welcomes Its First No Class Saturday in Spring Term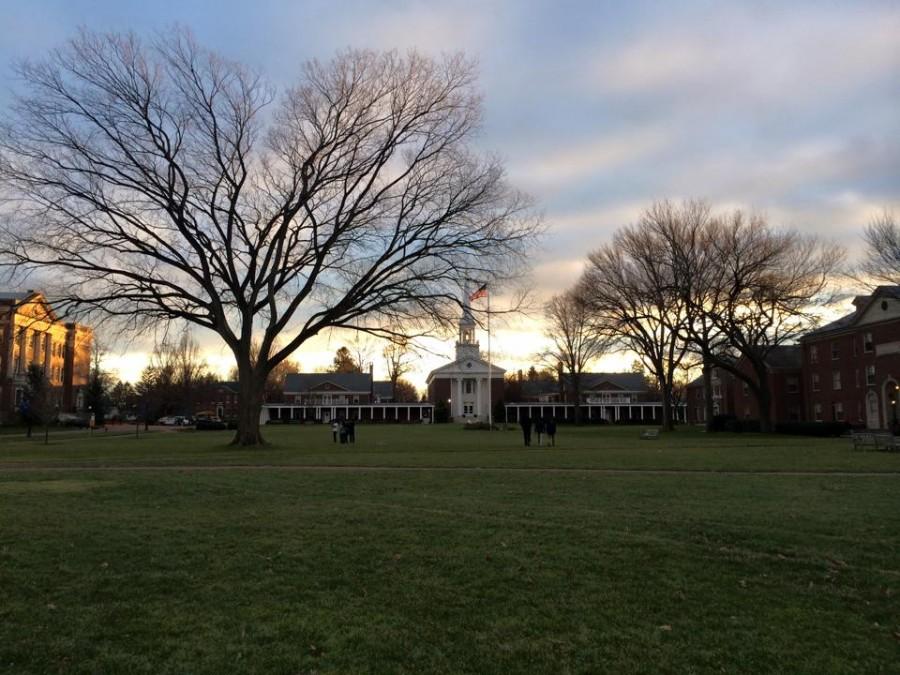 Lynna Ye '15, Staff Writer
April 8, 2015
The Peddie community enjoyed once more the beloved occurrence of a no class Saturday last week.
With no class Saturdays come a plethora of fun events throughout the weekend. For instance, this weekend saw an all-school dodge ball tournament, a trip to Princeton, outdoor mini golfing, March Madness in the Grille, and a movie trip. While many students signed up for multiple group events, many people also enjoyed the no class Saturday simply for the extra time they have to relax.
For seniors who had finally completed the stressful journey through college admissions, a Saturday off provided a lovely entrance to the newfound revelries of Senior Spring.
Karen Kurniawan '15, a boarder, spent her Saturday sleeping in and relaxing.
"It was really nice just having more time to chill," Kurniawan said.
Shivani Gupta '15, a day student, enjoyed the extended weekend for its educational purposes as well.
"I had more time to finish my work, since I didn't have to worry about preparing for classes on Saturday. I could just stay home and focus on what I needed to get done," Gupta said.
As a boarder who lives in New Jersey, Emily Fu '15 had the opportunity to go home for the weekend.
"It was great to spend more time with my family. I went to the park, ate out, and had a really nice time!" she said.
While seniors were enjoying the relaxing benefits of a no class Saturday, the hard-working juniors and faculty were also grateful for a well-need rest during this busy term.
Like Fu, Amy Qian '16 spent time this weekend both in the dorm and at her house in Princeton.
"With the end of the year and AP tests coming up, I appreciate the extra time to both study and stay relaxed," Qian said.
For new mom and French teacher Rebekah Sandefer, the extra few hours of a no class Saturday provided a much-needed rest as well.
"I never get enough sleep on Friday since I have duty until midnight, and baby Kent sometimes wakes up at 3 or 4 AM, so having this no class Saturday was a lifesaver," Sandefer said.
Although each member of the Peddie community found his or her own way of relishing the "real" weekend, everyone can agree that the no class Saturday provided a welcome respite to a long and busy week.