Peddie Falcons Battle Big Red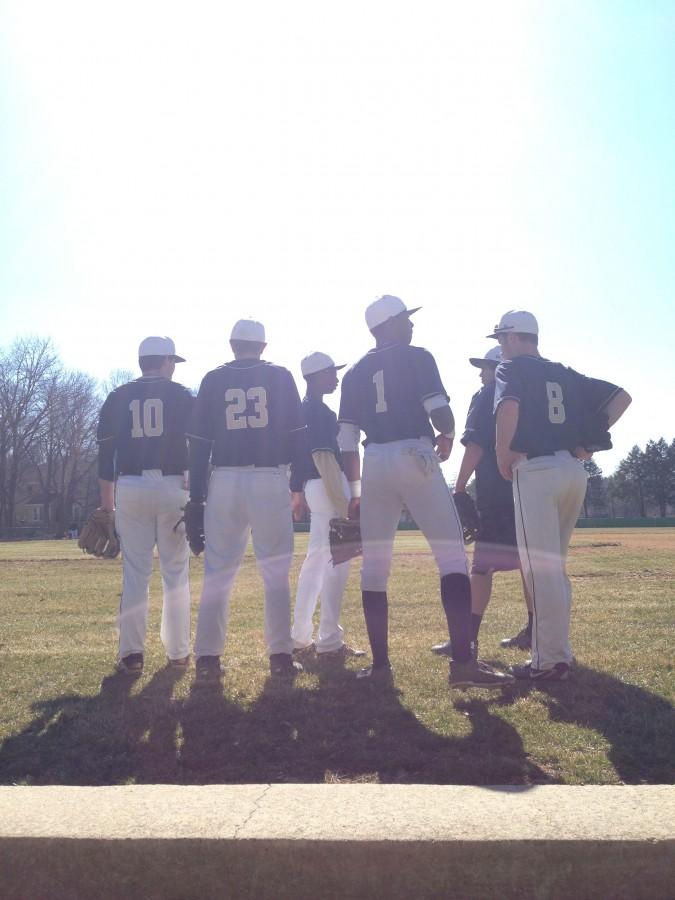 Charleen Chen '17, Staff Writer
April 8, 2015
Peddie athletes faced perennial rival Lawrenceville last week in golf, baseball and softball. Despite losses from varsity softball, baseball and boys and girls golf, JV baseball and boys golf battled for the season's first win.
The tennis teams have been challenged to come together as a cohesive group while still working to improve their own skills. They finished with an overall score of 0-5 on JV and 0-4 on varsity.
"One of the trickiest things to do is [to] meld a solid team which depends on teamwork and complementing each other's skills," JV tennis coach and chaplain Johan Johnson said. "This is particularly the case in doubles play, which is a new skill for many of the JV players."
Meanwhile, varsity baseball has spent their practices working on pitching and defense. Rebounding from a 0-17 loss against Mercersburg, the team played a close game against Lawrenceville, but ultimately lost 3-4.
"We had men on base [but they] just were not able to get a key hit when we needed it," head coach Erik Treese said. "Though it was a tough loss, it was a well played game and if we continue to pitch well and play good defense, we will have chances to win."
Varsity softball similarly suffered a close, 6-7 loss, but is looking forward to chances to improve on their current performance.
"Even though we lost, we tried our hardest and gave it our all. We have a great team and we are all excited to play again," Judy Castillo '17 said.
Girls varsity golf played a tight home match, but lost 224-192. Despite the loss, the team maintained a positive attitude and strategized new ways to beat the competition.
"It is early in the season and, as always, our goal is to be focused and get better every day," head coach Jim Truslow said. "As we discussed the match, our team brought up the idea that we could all get one stroke better on each hole. Doing that would drop our score 36 shots – and make it 188."
The boys varsity team lost an even closer match 211-206, but the JV team snagged a 240-245 victory. Joe Werthan '16 and Salaar Haider '17 led the JV squad with a combined 44 points.
"I was pleased with how the team played. Some of the guys know that they will have better days and they are working each day to improve their game in practice," JV coach Marc Buchner said.
The golfers are proud of their performance and commitment, in spite of rainy weather.
"Although the weather conditions were challenging, the team persevered and played well. It was a great start to the season. We are looking forward to our upcoming matches," Joe Werthan '16 said.
Overall, the teams hope to learn from previous mistakes and convert such close losses into wins.