Falcons Get a Taste of the Fashion Industry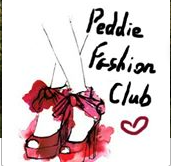 Katie Keyser '16, Staff Writer
April 22, 2015
Mark Winrow '90 came to speak with the Peddie Fashion Club and many other interested falcons about his career in fashion on April 13 in the Office of Alumni and Development. During his 18 years of experience in the fashion industry, Winrow has worked at Dolce & Gabbana, Paul Smith, Prada, Miu Miu, Pringle of Scotland, and Jil Sander and he is currently the director of sales for North and South America at Marni USA.
"My main responsibilities are to oversee the sales, distribution, and co-op marketing for my regions and to ensure that the integrity of the brand remains strong and intact. I am in constant communication with my head office in Milan, Italy. We discuss and implement strategic plans to increase our business and market share. While in the office, my day can range from tracking down samples for our buyers and events to planning budgets to meeting with the heads of buying at Bergdorf Goodman, Barneys, Saks and Neiman Marcus," Winrow elaborated.
While Winrow's career in fashion began with a temporary job at Benetton, he quickly rose through the ranks in various companies to be where he is today.
"During a summer temp job at Benetton, I met and worked with someone who encouraged me to submit my resume to the executive training programs at Saks, Bergdorf, and Barneys. I took a change and it has turned into a career," Winrow said.
Peddie students were inspired by Winrow's journey and ascent in the fashion industry.
"I think my favorite part of his visit was hearing him talk about his early stages in fashion to where he is now," Brooke Dennison '18 said. "He started as an intern and is now an incredibly successful man. It gave me the inspiration to pursue my interests, even if that isn't fashion, because it showed that once you break into the industry in any way, you can make something from that."
Winrow credits Peddie for his success.
"Peddie's diverse student body exposed me to a lot of people from different cultures and countries and that has readied me to visit any city or country without hesitation," Winrow said, "While at Peddie, I learned to be independent. I learned to appreciate the arts. I learned how to work well with others. I learned to push myself. I learned to ask questions. I learned to think harder. I learned to be curious. All of these things have helped me in my career."
Winrow also gave helpful advice to students who are interested in pursuing a career in fashion.
"I would suggest to meet people, network, and take on as many internships as possible. Being an intern is a great opportunity. You get on-the-job training and you become as involved as a full time person within the company. The more people you are exposed to in an internship, the more prepared and well-rounded you will be when entering the workforce," Winrow said.
Overall, students enjoyed and learned from Winrow's visit.
"His speech really gave me proof that a successful career in fashion is possible when you work hard and make good impressions on the people that you meet.  It gave me insight into some of the courses I should take and the places I should visit to make me successful if I choose to pursue fashion," Dennison said.
"It was interesting to look at big industries so closely in detail and to learn from a successful alum's experience," Daisy Fang '17 said.