Boys Tennis Competes in NEMA Tournament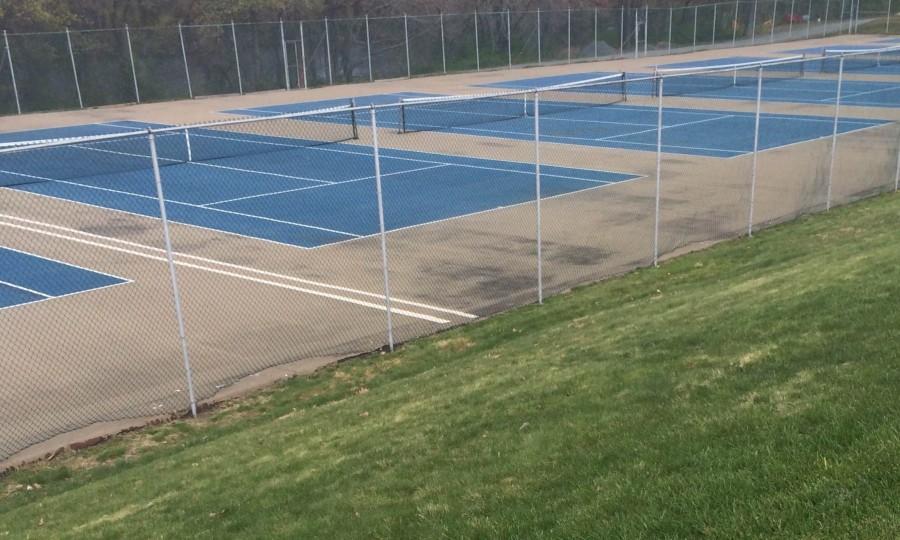 Tanvi Dange '17, A&E editor
May 2, 2015
Peddie's boys varsity tennis team participated in the New England/Mid-Atlantic Invitational on April 24.
The team went down to McDonough School in Maryland to play in a tournament with 16 other teams and some of the best players in the country. Fellow MAPL teams like Lawrenceville, Hill and Blair were also at the tournament.
Although all of the boys lost their matches, they gained more out of the tournament than titles or awards. Many of the players at NEMA were nationally ranked, and all the boys agreed that it was an honor to get to play with them. With each match, they learned to be better players and a closer team.
Derek Kost '18 was thrilled with his learning experience at NEMAs.
"I played doubles with Jack Santiago and we got to the first round of the quarterfinals," Kost said. "We lost our match, but NEMAs was still a great experience. We got to watch some of the top players in the nation play and it was also nice to have some quality time to interact with my fellow peers."
Max Faulkner '16 learned that he needed to improve his mental game in order to play well.
"I was up at first, but I let my mental game get the best of me and that's why I lost," Faulkner said. "I am disappointed by this, but every match is a chance to learn to be a better player and from NEMAs, I will learn to have a better mental game during a match."
In their first match after the tournament, the team cinched a decisive 4-1 win over Monroe Township High School on April 28.