Girls Softball Crushes Opponents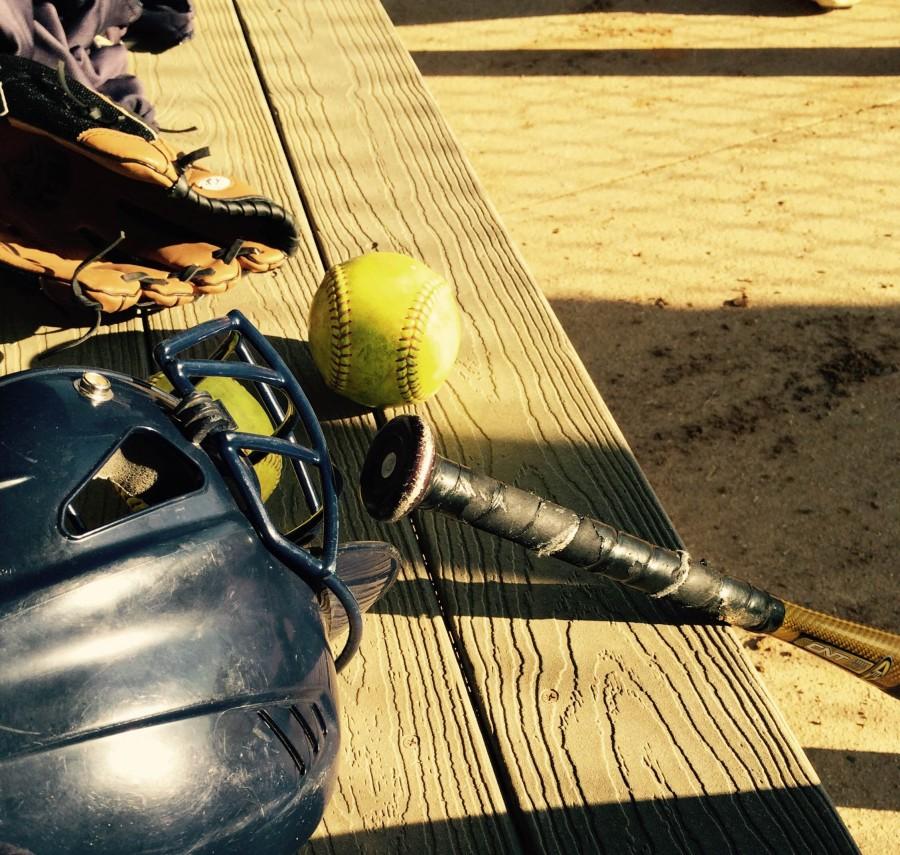 Jessica Cha '17, sports editor
May 6, 2015
Peddie Girls Softball has been dominating the fields, winning their past two games against Penn Charter on April 28 and Lawrenceville on May 1.
Although the team sailed through the games, with a victory of 7-1 against Penn Charter and 9-3 against Lawrenceville, their success came from the sacrifices that the players made throughout the season.
"We played extremely well both games, and it started with junior Carly Hattman's pitching [in] the last two games. She was our number one pitcher for the last two years. But early this season she sacrificed her pitching spot to play second base until we could work in Jane Kalm, who joined the team late, in practice at second base so she could be game ready," said Tim O'Reilly, head coach.
Players from all grades have been contributing to the team, both in the games and during their practices.
"One of the big things that is helping our team improve so much is the play of our outfielders Judy Castillo '18, Annie Drane '18 and Josie Anker '15. They work extremely hard in practice under the tutelage of Coach Maley who does an excellent job with all of our outfielders. We have two excellent freshman players in both Emily Hattman and Sydney Hixenbaugh. Both have been outstanding on the field and at the plate," said O'Reilly.
The athletes also help their fellow teammates through rough times, adding to their triumph on the fields.
"Whenever I fell down, my team and coaches were always there to pick me up, dust me off, and carry me through to the next inning. It makes a difference when your team is always on the same page," said Sydney Hixenbaugh '18.
Despite the team's success, all the players are working hard for the next games, and devoting their practices to gaining the MAPL title.
"Our team is really starting to hit throughout the entire lineup and we are playing rock solid defense," said Tim O'Reilly.
"I'm so proud of how far our team has come since the beginning of the season. We have faced a few setbacks but still have been extremely successful this season! We have fun together, but we also take our games very seriously and have a strong desire to be successful as a team," said Jocelyn Anker '15.