Battle of the Heads Brings Peddie Together in Friendly Competitions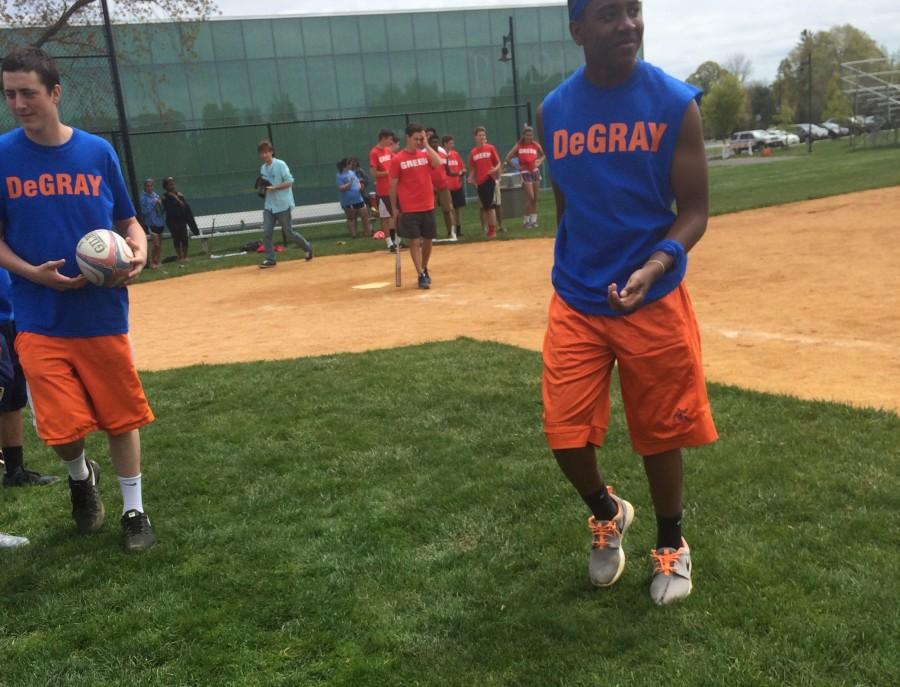 Lynna Ye '15, Staff Writer
May 6, 2015
With the sun shining bright on campus on Thursday, April 20, Peddie students competed against each other in the annual Battle of the Heads, an exciting all-school field day consisting of a wide variety of events.
The four teams, named after former headmasters Potter, Seltzer, DeGray, and Green, battled in 40 different events including pie eating to Super Smash Bros to dodgeball. After first attending two classes, the entire Peddie community set out to have an enjoyable day off, as many participated in the festivities or simply enjoyed a nice, relaxing day.
As a freshman, Team Potter's Sue Lee '18 had a positive first impressions of Heads Day. "I played bocce ball and lost, but I think Heads Day is a really fun opportunity to enhance school spirit and come together as a community," she said.
As one of the highlight events of spring term, Battle of the Heads is a major influence (along with the good weather) in introducing the cheerful attitudes and lighthearted atmosphere that usually lingers through the end of the school year.
For senior Karen Kurniawan '15 of Team Seltzer, this year's Heads Day brought a special kind of satisfaction. "I finally won first place in Mario Kart the first time in three years. I was so happy, and I feel really accomplished to finish my senior year on this high note! It was a fun day, though disappointing that (Team Seltzer) lost again," she said.
At the end of the competition, the totals added up to Green in first place, followed by DeGray, Potter, and Seltzer.