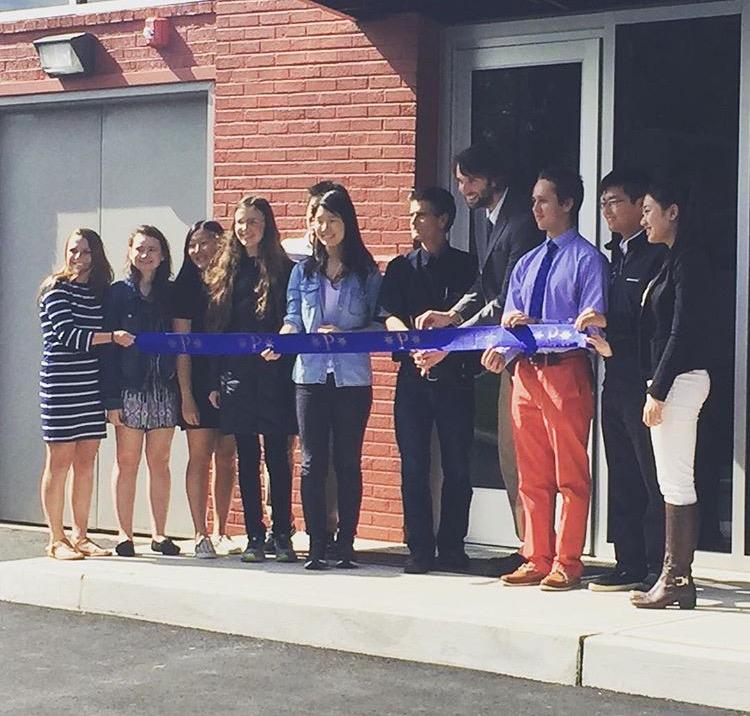 Ayami Cho '16
Inventor Dean Kamen visited the Peddie campus to officially cut the ribbon on Peddie's new Digital Fabrication Lab on Oct. 9.
Dean Kamen has over 440 patents and many more patents still pending. He is known for his invention of the Segway, a device that has two parallel wheels and allows people to stand on it with two feet and move electronically. Kamen is also dedicated in giving back to various communities.
Kamen is a co-founder of the robotics competition called FIRST (For Inspiration and Recognition of Science and Technology), which encourages high school students to experiment with science and engineering. FIRST has expanded to include smaller competitions including Jr-FLL (Junior FIRST Lego League) and FRC (FIRST Robotics Competition). FIRST has gained attention from many companies, colleges and universities around the world. In 2015, 2,904 schools competed in FIRST with about 17,000 students and 600 of these teams went to nationals. In 2016, Peddie will also be competing in FIRST
"It was amazing to talk to him, and I think he is doing something great," said Jerry Wang '18.
One of the teachers leading Peddie's FIRST team this year is Scott Meredith, and he agreed with Wang.
"It's incredible to be able to meet with and learn from someone so influential in technology and engineering," he said. "It is an unbelievable opportunity for our students."
This visit allowed students to learn more about engineering and allowed robotics students to meet the founder of the program.