Mariboe Gallery Exhibit: Multidisciplinary Artist, Kenny Rivero, Visits Peddie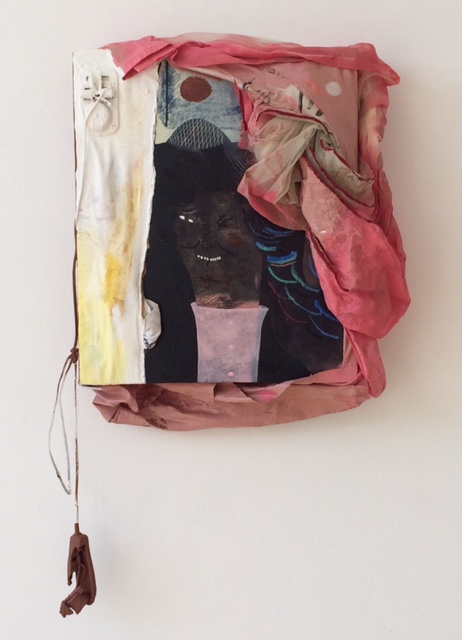 Janis Chen '19, Staff Writer
October 28, 2015
Kenny Rivero opened his art exhibit, "Sounds Familiar," in the Mariboe Gallery on Oct.14. His art will remain on display until Nov. 5.
Rivero has been making art, working as an art teacher, and having art residencies for more than 10 years. He has exhibited his artwork in the United States, Japan, Iran, Italy, the Dominican Republic, Spain, the Netherlands and Turkey in venues such as the Motus Fort, the Stedelijk Museum, Sugar Hill Children's Museum of Art and Storytelling, the Pera Museum, N'Namdi Center for Contemporary Art, and the Galerie Atelier Herenplaats. Rivero received a BFA from the School of Visual Arts in New York in 2006 and an MFA from the Yale University School of Art in 2012. He has also earned the Robert Schoelkopf Memorial Travel Grant and the Doonesbury Award for his work.
The pieces that make up "Sounds Familiar" were created with mediums that Rivero had collected over time. The paints that he accumulated all relate to him on a personal level, and most of the colors he used in his pieces were mixed accidentally and evolved into something meaningful. Rivero did not have set plans when he was creating his work. Instead, he tested and played with the paint and trusted the work that his hands created.
This work process made students captivated by Rivero's artwork.
"The whole collection is very nice. Even though all the pieces of art are different, they all have similarities that connect them together. The color scheme is very interesting because the colors are mostly neutral, but he also uses a contrasting color. The idea of having glass on the floor throughout the gallery is very unique, and it is not something you see in galleries often," Sarah Park '19 said.