Falcons Celebrate the Year of the Monkey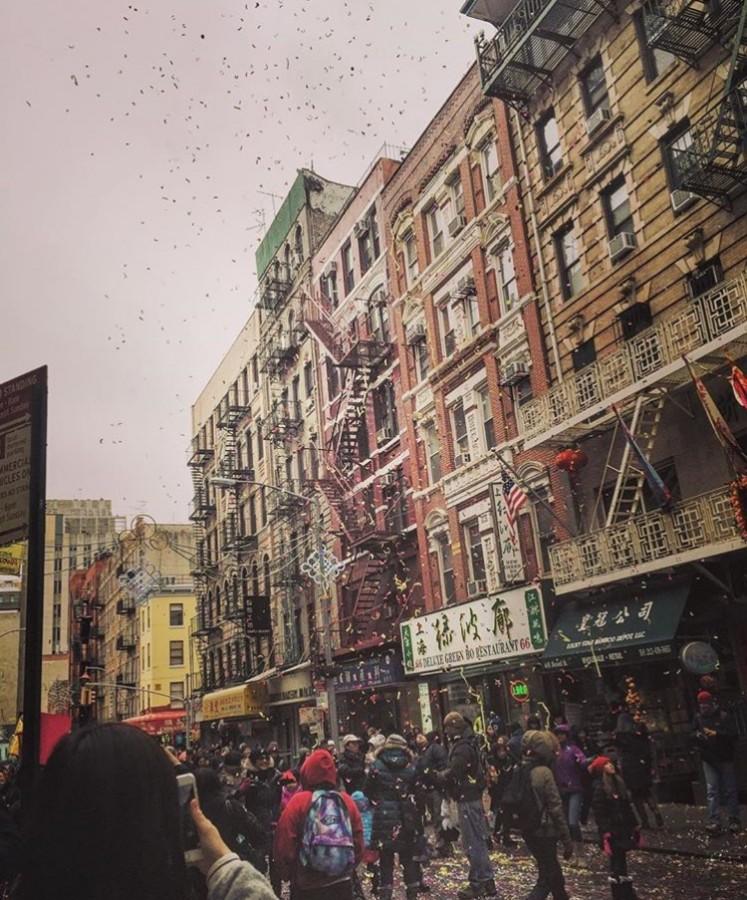 Sue Lee '18, Staff Writer
February 17, 2016
A group of Peddie students went to Chinatown, Manhattan to celebrate the annual Chinese New Year on Feb. 8. The group was made up of students currently taking Chinese or Asian studies, along with students who traditionally celebrate the holiday. The day marked the first day of 2016, the Year of the Monkey, according to the Chinese lunar calendar. Students were provided an opportunity to observe New Year celebrations.
Upon arriving at Chinatown, students had a Chinese lunch at Congee Village Restaurant, and after the meal, they walked to the Sara Roosevelt Park to engage in the 17th New Year firecracker ceremony and cultural festival. Throughout the day, the people on the trip were given freedom to explore Chinatown and experience authentic Chinese culture.
Peddie students created a memorable experience by enjoying the food and the festival.
"The food was great! The firecrackers were fun and it really added to the festive atmosphere of the celebrations," Luna An '16 said. "It's more interesting when you understand the history of the firecrackers, because it may seem random at first."
"They gave us a wide variety of dishes, like dumplings, spring rolls, beef, and chicken teriyaki," Elaine Moon '18 said. "Some people were wearing dragon costumes and dancing and it was all really exciting."
Yuan Gao, teacher and coordinator of the Asian Studies program, was pleased about the results of this year's trip.
"Upon recommendation of friends from the local Chinese community, I picked Congee Village and the food the restaurant served was authentic and tasty," Gao said. "Also the 7th NYC Chinese New Year Fireworks and Cultural performances provided students glimpses of ways how Chinese people celebrate the occasion with lion/dragon dances.  As this year is the year of the Monkey, the 9th animal in the Chinese zodiac circle, the symbol of smart and luck, we witnessed the Monkey King performances among others."