Peddie Non-Denominationalism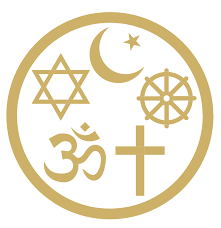 Bhanu Cheepurupalli '21, Staff Writer
January 3, 2019
Early winter is a time that many people connect to Christmas, and Peddie is no exception. Some on the campus believe that Christmas and Christianity as a whole often dominates the school's celebration of the holidays. Despite Peddie being professedly non-denominational, or not restricted to any one religion or system of beliefs, many students and faculty have different opinions about Peddie's  religious status, with some arguing that the school's traditions lean towards Christianity.
Those who see the system biased towards Christianity are  taking action towards making the campus a more multicultural environment. Kylie Heering '19 started the Jewish Heritage club. Through the club, she aims to "make culture and religion more accessible to students of all backgrounds because it's a nice way to learn about a portion of the Peddie student body," Heering said. Some contend that despite the effort clubs put in to celebrate all cultures,there is still work to be done. "The difference between the celebrations is that events like Vespers are organized by the school, whereas celebrations for holidays such as Diwali and Hanukkah are organized by clubs. This is difficult because of the lack of funding and support from faculty," said Sruthi Kocherlakota '19, who started the Indian Cultural club, which recently celebrated Diwali.
On the other hand, some argue that for a school that started off as a Baptist Institute,  Peddie is taking significant, commendable steps to become more in tune with all cultures and beliefs. Heering '19, while acknowledging that some of Peddie's traditions, such as chapel services and Vespers, are strongly influenced by Christianity, is one such student."…[T]he presence of Christianity is prominent, even [in] having chapel two times a week when I know it's not a religious thing at all but… had a basis in it …. I think that Christmas and Vespers [do] speak to Christians but [are] also tradition[,] and it doesn't come off to me that Peddie is Christian because of it. Christmas and holidays like that are Americanized, so, it is more of a cultural thing. In terms of Hanukkah, I see that the institution is trying; there is a menorah in the dining hall, and I do like how Reverend Johansson brings in a rabbi to speak about the holiday to appease to all the cultures and religions. I would say that it is non-denominational now," says Heering. Similarly, while acknowledging  the religious beginnings of Peddie, students such as Blake Strezpak '19 believe that where the school is in terms of religious tolerance and diversity is perfect. "While Peddie is rooted in religious affiliation, it is not a defining factor of the Peddie community, where people of all religious backgrounds are accepted and embraced," states Strezpak.
The school chaplain, Reverend Johan Johnson, reflected on how he has considered Peddie's religious status  before, and he finds faults in the term "non-denominational." "It is incorrect, in my view, to call this a non-denominational school; since I've been here, I have been arguing with everybody about that because technically, non-denominational means we're Christian, we're just not one particular denomination. And that's incorrect, that's not who we are…. I would argue that we are a multi-faith school. It's a gray area, and I've had this discussion with Mr. Quinn and the admissions [staff]…. that's not really what I see here. We're not a Christian school and I'm not trying to make us one. I think we need to change the term; non-denominational by definition defines us as who we're not:we're not this, we're not this, we're not that. As opposed to saying, we are this."