Vespers – A Classic Peddie Tradition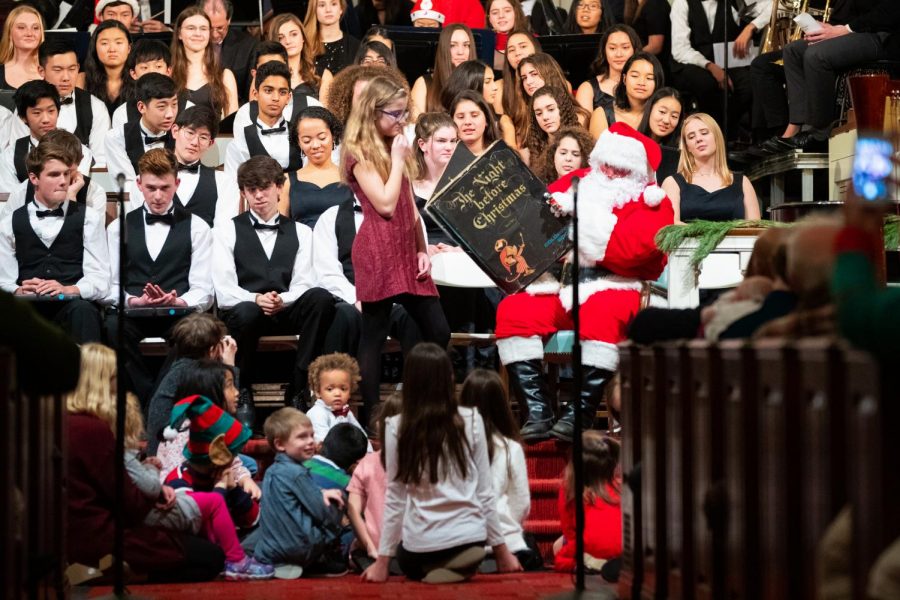 John Sussek '20, Staff Writer
January 3, 2019
Everyone is packing up for break, your roommate cannot stop blasting Christmas music, and popcorn has set yet another fire alarm off in the Austen-Colgate Dormitory. Unless you are a freshman, these signs can only suggest one thing: Vespers. Peddie's Vespers serves as the best segue into break – hearing beautiful Christmas music and being with your friends – as the nonchalant service puts the brakes on the rigorous three-week period known as "Interwinter."
This year's service consisted of Christmas songs such as "O Come All Ye Faithful" and "Rudolph," each introduced by a reading from Reverend Johnson. Students and faculty alike were taken all the way back to Jesus's time, in celebration of Christmas, as Peddie students read different parts of the Bible, the Quran, and the Torah. The latter part of the service tied Santa Claus into the mix, as Sophie McClellan '19 recited heartwarming letters between a young girl who questioned Santa's existence and a newspaper editor.
Math teacher and Football coach, Frank DeLaurentis, dressed up as Santa Claus, then began to read a Christmas story to the Peddie Faculty and alumni children. Their smiling faces spread a joyous feeling throughout the entire chapel and provided both young and old a sense of nostalgia for the "good ole days," according to Alan Wang '19.  Marissa Boice '20 noted, "Seeing the kids greet Santa Claus brings back way too many memories."
At the end of the service, the chapel lighting was dimmed and candles were passed around to every member in the audience before the traditional singing of "Silent Night" (with aid from the choir, of course). During Vespers, parents, alumni, family, friends, faculty, and students alike rejoice to the sound of the holidays; in a way, the true meaning of Christmas is uncovered, "To me, Christmas is about being with those both similar and different, and just having a good time—together," said Bella LaGrego '19.