Meet Jenny Shan and Alvin Wu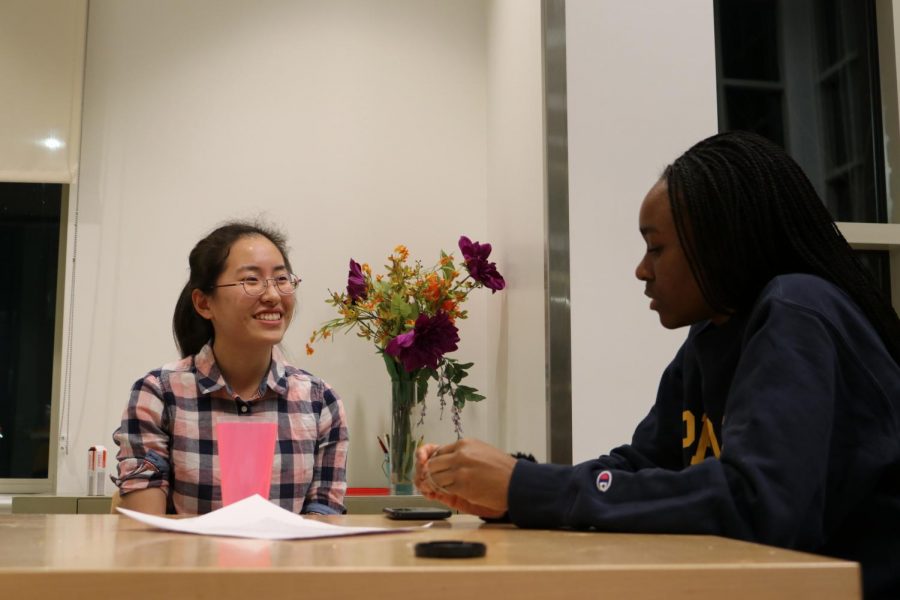 Melissa Onwuka '19, Staff Writer
January 27, 2019
11th grade exchange students Jenny Shan and Alvin Wu arrived at Peddie from Sister School EFZ-Shanghai on January 5, 2019. Since then, Jenny and Alvin have been making the most of their term-long stay until February 23, 2019.
Alvin is currently enrolled in Advanced Placement (AP) English Literature, AP U.S. History (APUSH), and Calculus BC, along with Engineering Design and Speech & Debate. Jenny takes AP Biology, A.P U.S. History, English Literature, and Calculus BC, as well as Drawing & Design as an elective. When asked what were their most challenging classes, both students easily decided that "APUSH" was the most difficult out of all their classes at Peddie.
Jenny is grateful for her Drawing & Design elective. "I really enjoy myself in that class because I feel like I can take a break from other things," said Jenny.
"Classes at Peddie are very different. We go to different rooms for different subjects, but at EFZ, forty to fifty students stay in the same classroom while the teachers come and go throughout the day," Alvin added.
"It's more of a discussion [based learning] than [just] lecture[s] here [at Peddie], especially in [the] English class[es]. We can [have] our own interpretations about what a book and its characters, and because of that I have heard a lot of personal stories from my classmates," Jenny said.
Jenny and Alvin are just as involved outside the Peddie classrooms. As a member of the Robotics team, Alvin spends his time after school in the Digital Fabrications Laboratory (FabLab).
"Peddie spends a lot of money on Robotics. The equipment here is great and Mr. Meredith is basically a Robotics expert! I don't have to self-learn about engineering as much as I used to, because… I now have [Robotics as] an extracurricular activity and elective," said Alvin.
Jenny spends her time after school playing for the Girls' Junior Varsity Basketball team. She was very happy about their recent win against Blair Academy.
Jenny and Alvin are enjoying their time at Peddie so far and have already put some thought into their plans for the future. They both plan to return to the United States to continue their higher education at the university level. Like many high school students, they are still uncertain about the specific schools to which they will be applying, but Jenny would like to major in Biology, and Alvin in some form of Engineering.