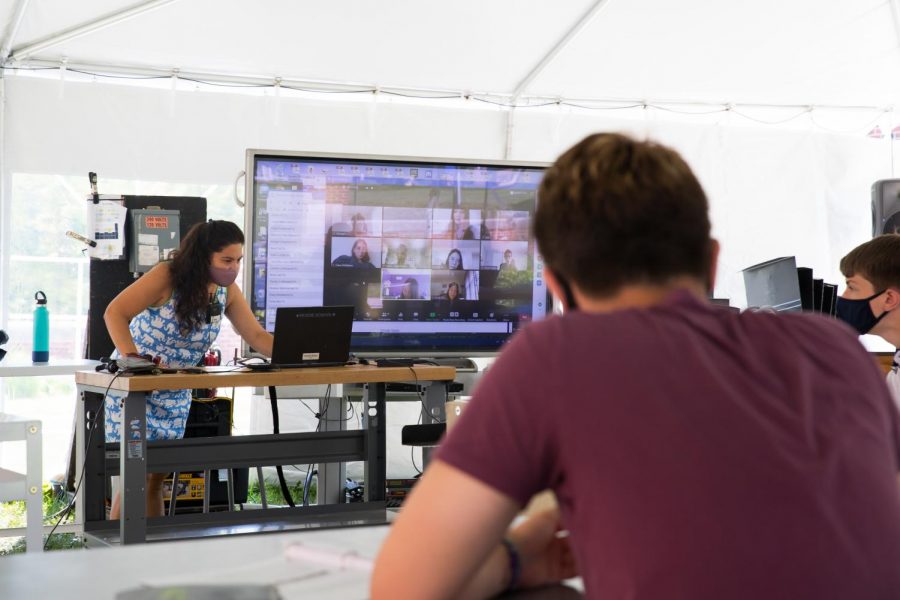 Covid-19 caused unexpected and unwelcome changes to Peddie just as spring break began.
Many international students had to abandon their original travel plans and faced difficulties due to travel bans and quarantine orders. How did a freshman navigate these challenging times? The answer is creativity and flexibility. As an international student who spent the summer in Tokyo and is now studying remotely, Lisa Kogawa '23 has had one unique summer.
Back in March, when Peddie students still anticipated returning to campus for spring term, New Jersey instituted a travel ban on travelers from China. To circumvent the ban, Kogawa and her family flew into Hawaii before returning to campus. While in Hawaii, however, Kogawa learned that Peddie had moved spring term online. 
Because of travel restrictions, Kogawa could not fly back home to Shanghai, China, so, with fifteen days worth of clothes in her bag, she and her family flew to Tokyo, Japan, which she "wasn't familiar with at all," said Kogawa. As a result, Kogawa and her family were able to avoid a mandatory quarantine and remain together. She has remained there since. Kogawa has missed her friends from Peddie and Shanghai, neither of whom she has seen for many months.
"Tokyo was usually a place I'd stay for no longer than a few months, but all of a sudden it's like my life is based here," said Kogawa. With no friends or acquaintances in Tokyo, Kogawa and her family only have each other to rely on. While Kogawa has appreciated the opportunity to bond with her family, whom she would rarely see when she was on campus, she acknowledged difficulties. For example, "with the thin walls and online classes, sometimes we're on edge."
Japan is regarded as having handled the pandemic successfully, primarily due to people's willingness to follow regulations. There were many precautions taken, including hand sanitizer and temperature checks at every entrance.
When asked why she decided to stay remote instead of returning to campus, Kogawa noted the risk of contracting the virus, especially in airports and on the plane, and the fact that most of her friends were not going to be there. "Really for me, seeing [my friends] is mainly the reason I wanted to go back," said Kogawa. While she does not regret going remote, she is not thrilled about it. Kogawa explained that taking classes is hard enough to manage online, but to endure them in a different time zone is inevitably more difficult. "Situations like this are really complex, and I don't think there's a perfect solution. Also I can't compare the two choices since I wouldn't know what it would be like if I went back," said Kogawa. "Because it's such a difficult and unique situation, I probably wouldn't have been completely satisfied no matter which one I picked." 
Despite being off campus, Kogawa is still looking forward to the year. She is excited about joining new clubs and activities that she has in mind. Most importantly to Kogawa, however, is "seeing my friends hopefully sometime soon."