An Empanada for Peddie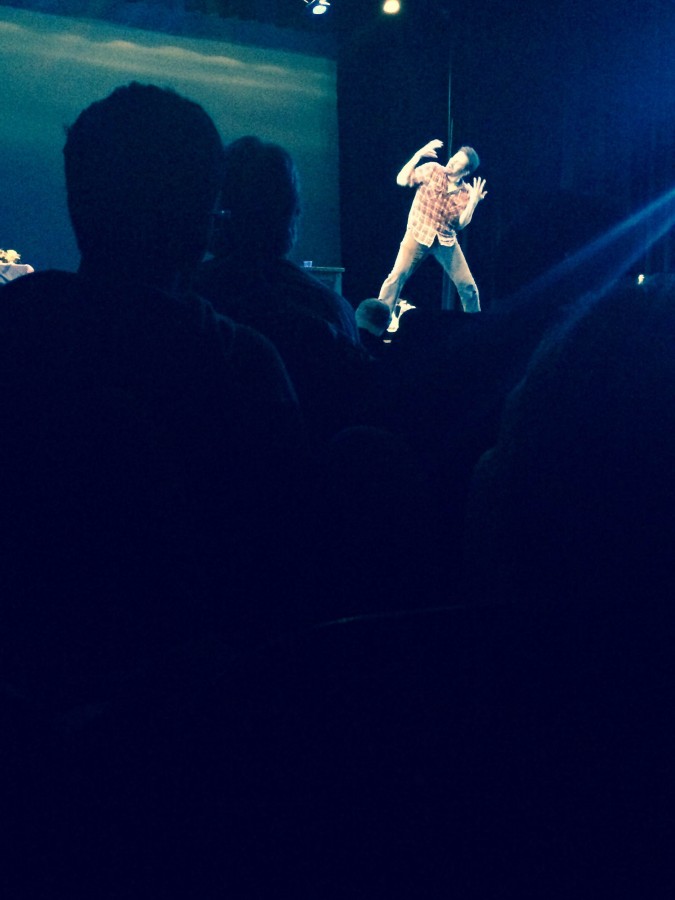 Tanvi Dange '17, A&E editor
April 7, 2015
The tradition of required culture arts events continues at Peddie, but the event chosen for the 2014-15 Spring Term cultural arts event was like no other.
Empanada for a Dream, a solo show written and performed by Juan Francesco Villa, took the stage of Geiger-Reeves on March 27. It is the story of a man reliving his routes in the Lower East Side; it can be best said as a tale of "growing up and getting out—and coming back." It was a very personal show for Villa. He revealed unfathomable details of his life, and though making the production was a risk, it was a risk he was willing to take.
The voices of Peddie also had much to say about the show.
Anastasia Praslova '18 was one of many students impressed by the show.
"I had never seen a one-man show before, but after Empanada and a Dream, I want to see even more! Juan Villa really opened my eyes into another world of theater, and I have so much respect for that man and what he does," Praslova said.
And while many students loved the story behind the play, many people were also impressed by his performance.
Sidney Williams'17 said that even though Villa was the only actor on the stage, his portrayal of the rest of his family was incredible.
"I know the play was supposed to be very serious, but I couldn't help but laugh when he was impersonating his uncles or his mother," Williams said.