Peddie Attends a Musical Evening at Carnegie Hall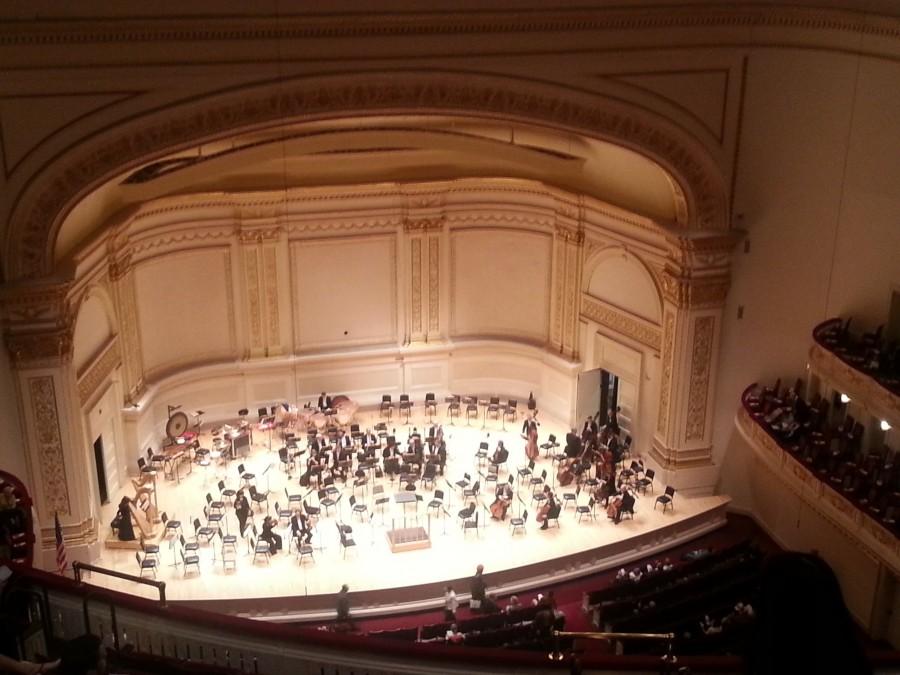 Lynna Ye '15, Staff Writer
April 22, 2015
A group of 47 students and 7 faculty members took a trip to Carnegie Hall in New York City on Thursday, April 16, listening to a performance by the Boston Symphony Orchestra.
On the program was Shostakovich's Passacaglia from Lady Macbeth of Mtsensk and Symphony No. 10, as well as Beethoven's Violin Concerto, all performed superbly by the Boston Symphony Orchestra and soloist Christian Tetzlaff. As an added bonus, after the audience's continuous standing ovation following the concerto, Tetzlaff graciously played an encore piece – the Allegro of Bach's Sonata No. 3.
"I've been on a few concert trips before, but I liked this one better because there was a violin concerto, which was particularly more interesting to me," violinist Cindy Park '17 said. "Carnegie Hall was a lot bigger than I thought it would be, which made the visit exciting. Overall the trip was really fun."
Taking place in the renowned Stern Auditorium/Perelman Stage, which is the main auditorium of Carnegie Hall, the concert was an experience like no other. Peddie students were seated on the balcony level, the highest of the five levels. Yet what was truly amazing was the extraordinary acoustics – even the tiniest tap of the xylophone could be heard up in the balcony.
Although everyone was tired upon the post-midnight return to Peddie, the trip to Carnegie Hall was a memorable experience for the students.