Election Enthusiasm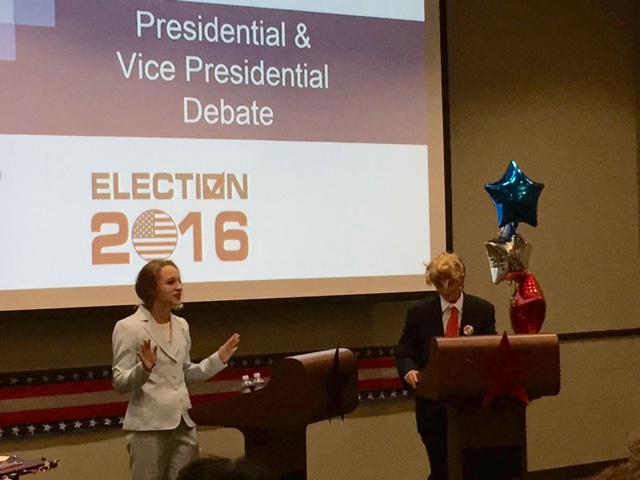 Jack Null'18, Photo Editor
October 27, 2016
The presidential election year has offered tremendous educational opportunities for high school students.
All of the 56 Advanced Placement United States Government students at Peddie have participated in a variety of different ways by a means of election projects since the start of school. The projects ranged from hosting the presidential debates to giving United States' policy presentations. In addition, some students participated in a mock debate, in which students debated the views of Donald Trump and Hillary Clinton.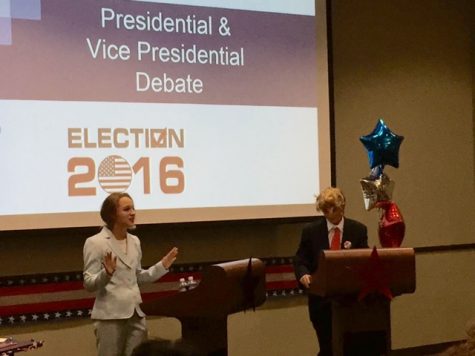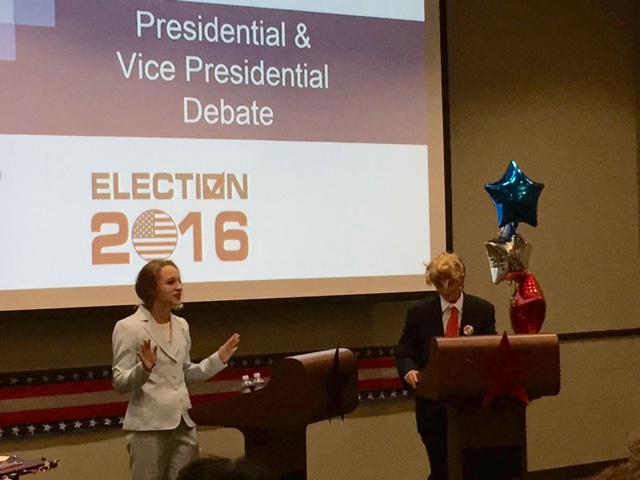 From an educational standpoint, both of the AP Government teachers Alison Hogarth and Benjamin Bickford advocate strongly for this form of political participation.
Bickford commented, "one of the first things we learn in the AP Government is the lack of civic engagement from younger people. To have this level of political education and participation from our students is extremely valuable."
Hogarth added, "I think that getting all AP Government students to do an interactive project in which they interact with the community is valuable. We teachers try to emphasize that it's important to practice and get involved in a variety of different ways."
From increasing political participation from students to increasing student knowledge of the government, students benefit largely from election years. Teachers can use elections as tools to teach students more about government by a means of participation, which is a valuable learning tool to the students.
Intro-to-Government and Politics student Nick Berlet '18 has enjoyed the work of his peers. Berlet said, "the projects have greatly educated me in the election process in all areas from the electoral college to policy issues. It can only benefit those who attend such presentations, for knowing the political system can be of great use for everyday conversation."