Peddie Wrestlers Get Pinned in a Tough Competition
By: Jessica Cha '17
Section Editor
Peddie Varsity wrestling contested in the Mercer County Championships on Jan. 31.
The tournament lasted for two days, and the wrestlers spent a lot of time on the mat, training and preparing for their matches.
"Our team that day consisted of three freshman and three seniors, one senior being a second year wrestler. Our training in the room prepared us for our matches physically and mentally," captain John McConville '15 said.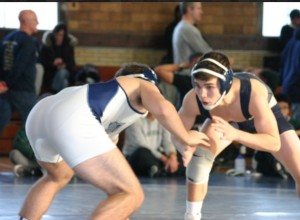 Although the first day did not turn out as they had hoped, with only one win in the 220-pound weight class, the team left with high hopes for the next day.
Captain Brendan Carpe '15 wrestled in the 132-pound weight class and finished in third place.
"Even though I had a rough loss in the beginning, I think that this loss motivated me to come back and place third, and will help me for the rest of the season going forward," Brendan Carpe '15 said.
The rest of the team cheered Carpe on during his match.
"We held our heads high and supported Brendan as he wrestled for third place," McConville said.
Peddie finished in sixteenth place with 22 points.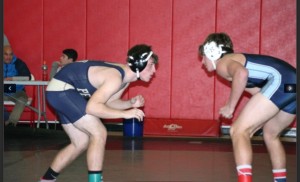 "It was a tough fought tournament against the best wrestlers in the county, and I am grateful that my coaches believed in my ability enough to have me come and wrestle at that level," Anthony Testa '18 said.
Regardless of the outcome that day, the members of the team remained high-spirited.
"We may not be the strongest or most experienced team, but we have a group of guys who know how to fight, whether it ends with a win or a loss," McConville said.