How Chapel Has Been Revised This Term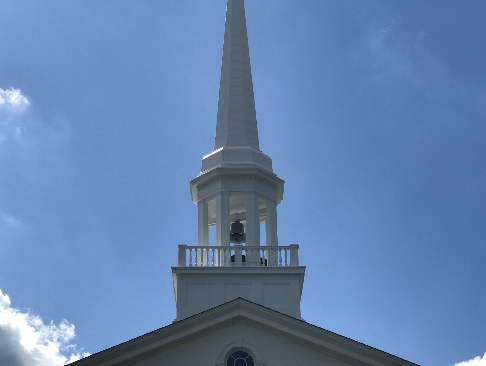 Due to the pandemic, chapel has transformed from a biweekly, in-person event in the Ayer Memorial Chapel to a remote experience over Zoom. As Peddie reopened in a hybrid mode for fall term 2020, some chapels were fully virtual while others were hybrid, with one class gathering in the Ayer Memorial Chapel for the event.
During hybrid chapels, those not physically attending would log onto Zoom. Chaplain Marc Onion says that chapel feels "highly different from the pre-COVID era," though he noted that "music has not been that difficult to prepare for chapel, as there is an efficiently running student musical committee." He noted the difficulty of recruiting  student volunteers for chapel, an ongoing issue from even before the COVID era, likely due to the students' preconception that a chapel talk needs to concern a heavy topic, though it "doesn't have to be that way at all," Onion said.
Onion has faced a multitude of technical difficulties that have arisen due to the pandemic: "I faced a lot of challenges figuring out how to film chapel, especially the musical performances. In fact, I had to purchase a special camera to record the performances." Another prominent problem appears to be the audio, as Onion has to constantly tackle how to input the sound properly and make the microphones work. 
Not only are there numerous technical difficulties, but it's also a different feeling when students are on screens rather than gathered together in the chapel; he can't feel the students' presence when it is in the virtual form. The lack of physical presence in the building means that students can't comfort each other after a chapel talk or applaud for one another. Despite these challenges, Onion has persevered to ensure the continuation of one of Peddie's most valued traditions whether everyone is physically in the chapel or not.