Mooncakes in Mid-Autumn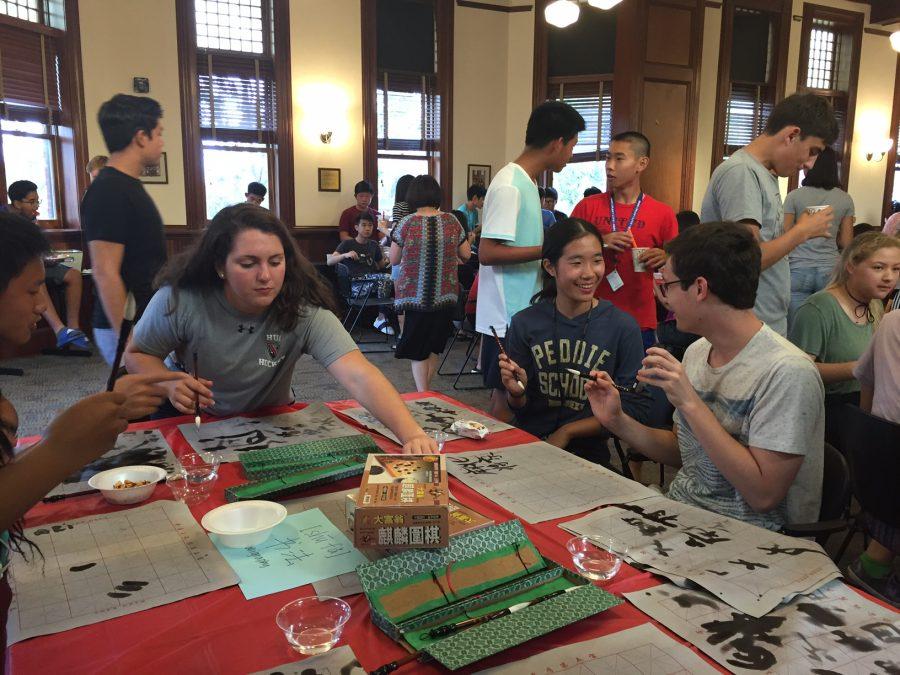 Sue Lee'18, A&E Section Editor
October 12, 2016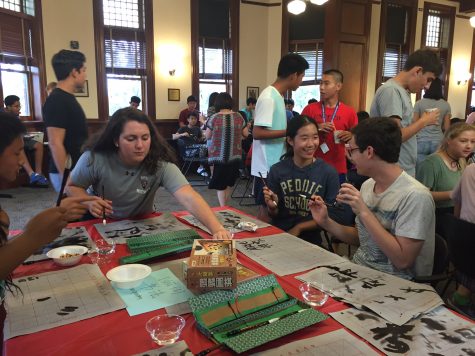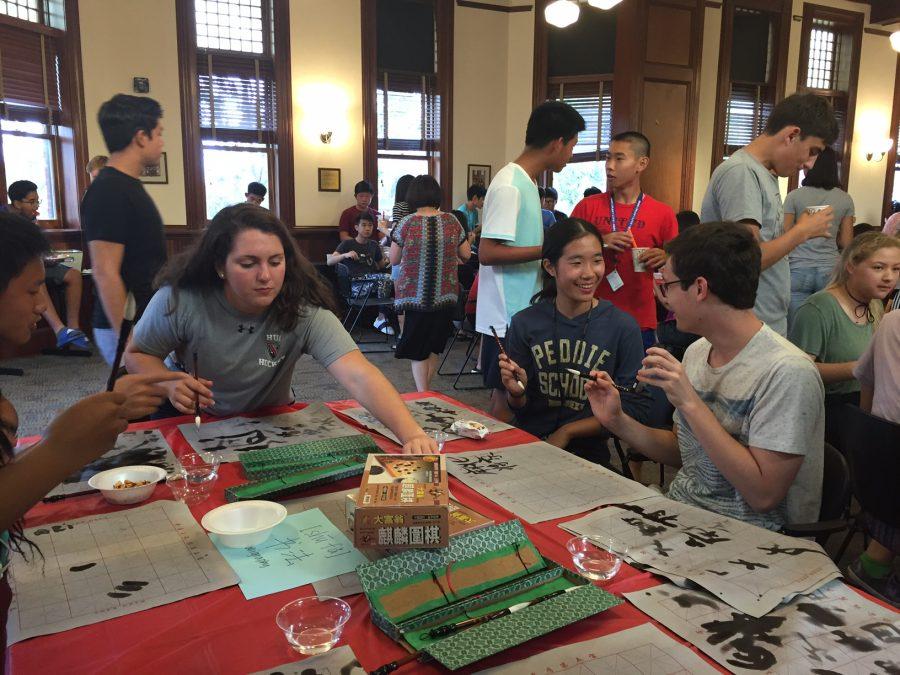 On September 18, Peddie's Chinese Culture Club hosted its annual Mid-Autumn festival at the historic Longstreet Library. livia Lee'18, and other leaders of the club organized this year's festival with the assistance of their club advisor, Beverly Jiang, Ph.D.
The Mid-Autumn Festival is held on the 15 day of the eighth month in the lunar calendar, celebrating family reunion and peace. The festival is celebrated on the day when the moon – a symbol of prosperity and reunion – is believed to be the fullest.
Club leader Wang and Alice Xie'17 performed a skit based on one of the legends of Chang'e, the Chinese goddess of the Moon. The legends of Chang'e are well-known and serve as the origin of the Mid-Autumn Festival. The skit received hearty laughter from the students who watched.
"I wish for more people to understand Chinese culture through storytelling. I am really glad that many people came this year and enjoyed the food and the skit," Wang said.
One of the key attractions to the event was the Chinese cuisine. Select fares served include steamed dumplings, fried dumplings, Boba tea, and mooncakes. The cuisine allowed students to gain a better understanding of one of the most fascinating elements of a culture. Dumplings and Boba tea are widely known and enjoyed by foreigners. However, the mooncakes are the true indispensable delicacy of the culture – a thin pastry skin enveloping a rich, thick filling made of red bean or lotus seed paste occasionally with yolks from salted duck eggs in the middle. Traditional mooncakes have an imprint on top including Chinese characters for longevity or harmony, which portray a message when gifting these pastries to friends or family.
Students of a variety of backgrounds and ethnicities came to enjoy the customs of Chinese culture. In addition, other students who did not have the opportunity to travel back home and celebrate with their own family, such as Stephanie Wu '18, were able to do so with their Peddie family.
Wu gushed, "I often celebrate Mid-Autumn Festival with my family at home, so it was nice to have this festival here to allow me to celebrate the holidays I wouldn't be able to otherwise. The food was great and the skit was really funny."