Spring Sports Begin Anew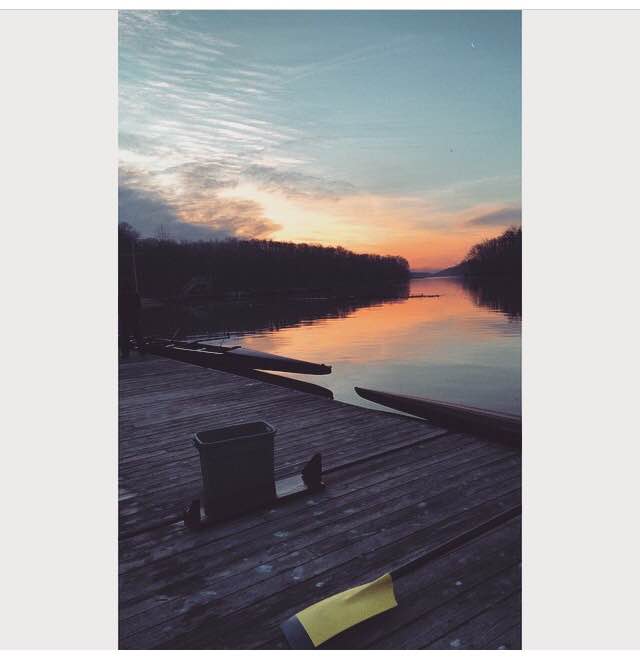 Cole Abbey '15, Staff Writer
April 7, 2015
This season, lacrosse, baseball, softball, and crew athletes traveled to places such as Florida and Virginia to kick off their spring sport seasons.
With only four returning starters, the Peddie boy's lacrosse team is relatively young. At the beginning of the preseason play, the team struggled to execute concepts and implement a varsity style offense. Coaches Jim Harris, Tristram Wood and David Bair addressed the team's initial lack of chemistry through various bonding activities such as rock climbing and the team's breakdown chant "head, heart, hustle," which implores players to play smart and work hard both on and off the field.
The boy's pulled off a 9‐8 win against their MAPL rival, Mercersburg Academy, highlighted by a hat trick from Joe Leone '17 and some late game heroics by senior Erik Stefanowicz '15 and sophomore Coulston Feldman '17.
The girls, meanwhile, have been developing steadily during their preseason held on campus. Anna Mucciarone '15 and Olivia Cook '16 brought veteran experience to the squad, while underclassman Caitlin Barrett '17 looks to make an impact in the team's success from the cage.
The girls lost in a tough 13‐11 shootout against Mercersburg Academy despite strong play from postgraduates Andie O'Sullivan '15 and Molly O'Sullivan '15, who had three and six goals respectively.
The baseball and softball teams also had productive weeks of preseason play. Both teams traveled out to Florida where they enjoyed Hollywood studios as well as some great weather. Over the years, the teams have become increasingly experienced, culminating in a fair amount of upperclassmen in their respective lineups this season. Practices were held daily in preparation for a set of games against a group of New York teams visiting the area.
"This is my first year on the team and preseason helped show me the potential of the team. We got a group of guys and spring training in Florida really helped the team bond," said Brian Mandel '15.
The crew team made an out of state trip as well, traveling to Virginia to row on the Occoquan River. The team held doubles practices from 7:00 to 9:00a.m. and 1:00 to 3:00p.m. daily, breaking for a team brunch after the first session.
"We rowed hard each and every day and finished off each row with a fierce, tough sprint race," Drew Feldman '16 said regarding the team's hard working practices.
Over the course of the week, the rowers focused mainly on the ideas of enthusiasm and effort, in hopes that the other elements would fall into place around the team drive.