Georgian Response to COVID-19
Georgia's response to the novel Coronavirus received national attention amid Governor Brian Kemp's controversial decision to allow non-essential businesses to resume basic operations.
In a press conference on Apr. 20, Kemp announced an executive order allowing some non-essential businesses such as gyms, bowling alleys, tattoo parlors and cosmetologists to resume "minimum basic operations" starting Apr. 24. "Unlike other businesses, these entities have been unable to manage inventory, deal with payroll, and take care of administrative items while we shelter in place," said Kemp. "This measure allows them to undertake baseline operations that most other businesses in the state have maintained since I issued the shelter-in-place order." 
Local officials widely criticized the executive order. The order prohibits local governments from separately restricting or loosening regulation on the businesses. "I am extremely concerned about the announcement the governor made," said Atlanta Mayor Keisha Lance Bottoms on ABC News. Bottoms said she and other local leaders, including Augusta Mayor Hardie Davis, Jr., were not consulted by Kemp before the decision was made. On Apr. 28, the Georgia Department of Public Health (DPH) reported 24,868 cases with 10,000 coming from metro Atlanta. 
National leaders, including President Donald Trump and Doctor Anthony Fauci of the White House Coronavirus Task Force, condemned Kemp's decision. Even southern leaders such as South Carolina Senator Lindsey Graham questioned Kemp's actions. "I worry that our friends and neighbors in Georgia are going too fast too soon," Graham said in a tweet on Apr. 21.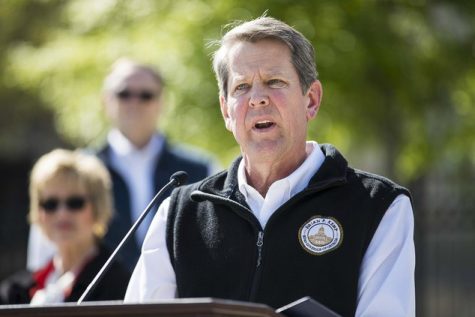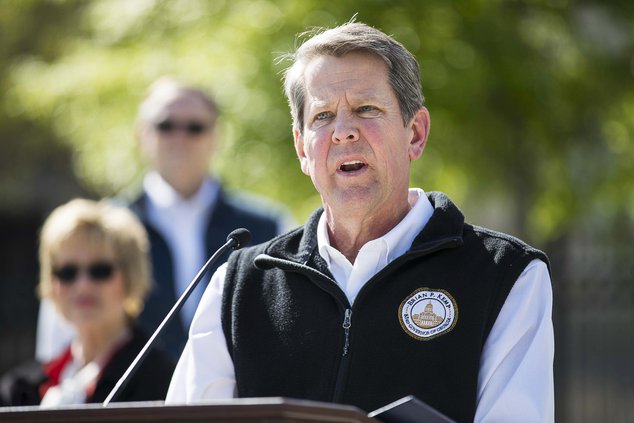 For his part, Kemp defended his actions as a reasonable step. Emphasizing that the order maintains social distancing and the use of personal protective equipment, Kemp said the actions would help reopen the economy in a "measured approach." Kemp maintains that his efforts follow the Trump Administration's "Opening Up America Again" plan and guidance from Doctor Kathleen Toomey, the commissioner of the Georgia DPH. 
Restaurants in Georgia reopened their dining rooms on Apr. 27, and the shelter in place order will expire on Apr. 30. Even as Georgia reopens faster than most of the country, Kemp is not a lone actor. South Carolina Governor Henry McMaster reopened beaches and some retail businesses on Apr. 20, and Texas Governor Greg Abbott announced that restaurants and retail stores will reopen on May 1. Georgia's response to Covid-19 indicates the struggles that the United States will face in reopening its economy amid the pandemic.