Rock Solid: A Look at Peddie's Gritty Community Meeting Tradition
By: Trevor Russo '17
Staff Writer
Each Wednesday morning, when members of the Peddie community gather for Community Meeting, a special announcement is made every week: the winner of the Rock.
The Rock, as dubbed by athletic director Jim Domoracki, is a weekly award given to an athlete who shows the characteristics of a true athlete. The award, held for a week by the honoree before being passed to the next recipient at Community Meeting, is nothing more than an ordinary stone painted blue and gold.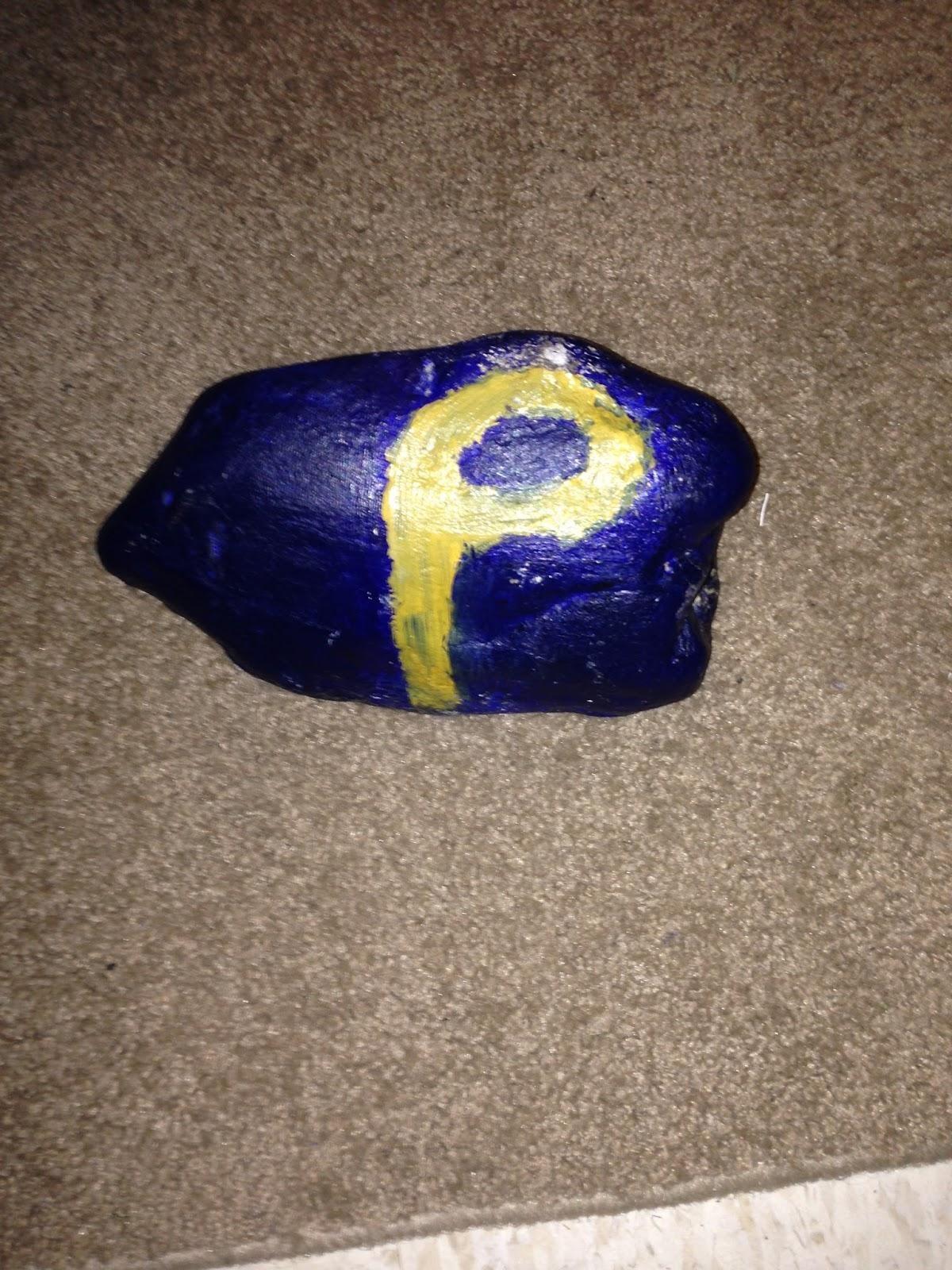 "It's for someone who is able to dig deep and just show grit and courage," Domoracki said.
Although the tradition of handing out the award seemed to have started last year when Domoracki began awarding recipients, the rock actually has quite a bit of history and meaning behind it.
English teacher and JV football coach, Patrick Clements, remembers its inception when he was the head football coach back in the late 1980s.
"It was for a football player who made a very good hit or something else in football terms," Clements recalled. A student named Salvatore Leale '87 and the assistant coach at the time, John Mackey, handed out the award.
The award died out after one season, but it was resurrected last year when Domoracki was hired as the new athletic director.
"When I first came here, the rock was propping up my door," Domoracki said. "Eventually I asked what it was and I found out it was a tradition that was started by Coach Mackey when he was here. We just kind of did a little bit of digging…and so it just gave me the idea to bring the rock back."
The decision for the recipient of the rock each week rests with Domoracki as the athletic director, but he gets input from all the coaches from varsity to thirds. Domoracki also expanded the awarding of the Rock to include athletes of all sports, not just football.
"I love the tradition of the rock. It's every week which is great; it honors people from every sport," winner of the Rock and cross-country runner Colin Mulligan '15 said. "[At] some point every Peddie athlete puts his or her heart into their sport and they should deserve the rock."
Whether Peddie students may be coasting in practice, or playing their hearts out, they should always remember the message of the rock.
"I want all our teams and all our athletes to compete with strength and honor," Domoracki said. "That makes us say 'that's the kid that's going to get the rock.'"