Lend Me a Tenor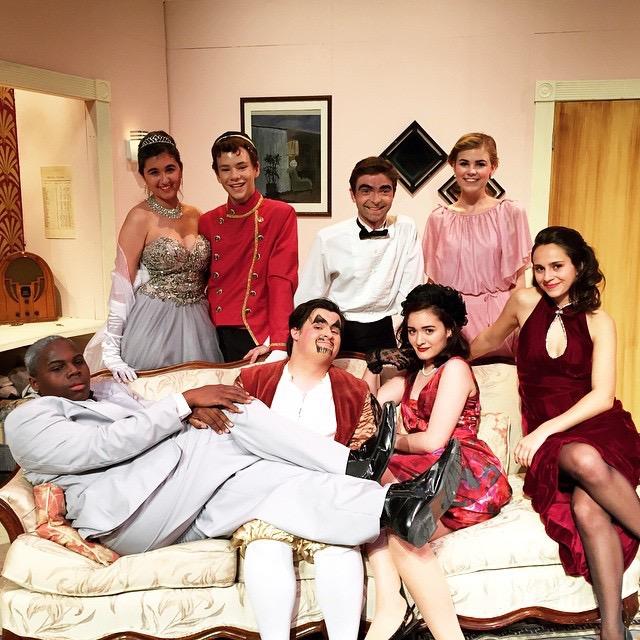 Tanvi Dange '17, A&E editor
May 22, 2015
The Peddie School Arts Department proudly presented Ken Ludwig's Lend Me a Tenor in the William Mount-Burke Theater on May 15 and 16.
Lend me a Tenor tells the story of Max played by Alex Deland '17, the assistant to the head of the Cleveland Opera Company, Henry Saunders, played by Nick Massenburg '17. Max is anxiously waiting for the arrival of world-renounced opera star, Tito Morelli, played by J.R. Haines '17. Max is required to cater to all of Morelli's needs, which is a difficult task, especially when Tito's wife, Maria, played by Andrea Ortega '15, leaves him because she believes he's cheating with Max's girlfriend, Maggie. Maggie, played by Amy Wesson '15, has admitted to Max she is attracted to Tito, so on top of taking care of Tito, Max also has to keep Maggie and the other characters away from him.
Other members of the cast of Lend Me a Tenor included Isabella Perera '15 as Diana, Persis Rao '16 as Julia, and Scott Higgins '18 as the bellhop.
According to Massenburg, his role as Henry Saunders helped shape his skills as an actor. "My role as Saunders in Lend Me a Tenor has not only been my largest role at Peddie, but my favorite. His crazy exploits, constant mood swings, and insanity made me explore a lot of sides of myself as an actor and person. From jumping on top of beds to strangle opera stars, to choking out bellhops, to doing inappropriate things with canes, I couldn't have been more proud to play such a great character and to be a part of such a great cast. It was an excellent production," Massenburg said.
Members of the Peddie community raved about the play. Jenny Lee '16 was one of many people who loved Lend Me a Tenor. "Lend me a Tenor was so good! There wasn't a moment in the audience where someone wasn't laughing," Lee said.